TOWeb's Blog
Version 7.03 is released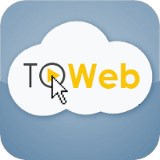 This update brings improvements for the Vimeo object as well as the site map links created in a paragraph and fixes a CSS optimization causing issues in the display of some sites plus a FTP connexion refused when using symbols in passwords.
Version 7.02 is released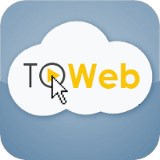 This update fixes a TOWeb crash when creating a new catalog of products as well as a paragraph refresh issue in edit mode and adds the presence of a button to quit the application from the File screen.
20 new themes for your sites
20 new responsive site templates are now available and can be used directly from TOWeb V7. These examples can serve as a starting point for the construction of your sites and/or to study them in order to customize them to your taste and create your own themes.
Version 7.01 is released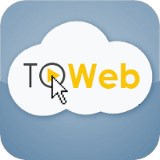 This update brings several fixes of the new TOWeb V7.
Version 6.24 is released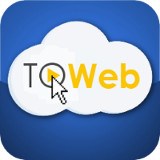 This update brings several fixes to possible malfunctions of the TOWeb V6 interface.
New version 7 of TOWeb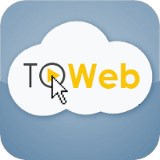 The new version 7 is a major release with many new features to improve your sites but also a more efficient management of them.
Version 6.23 is released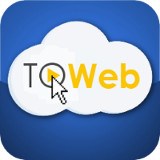 This update brings several fixes to the display of related products, the content of the RSS feeds, the unsubscribe links to a site's mailing list and now allows a larger number of maximum characters for text form fields.
TOWeb Patch for MAC OSX High Sierra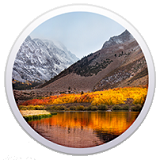 The installation procedures of TOWeb 6.22 and TOWeb 5.29 for MAC OSX have been updated and replaced to correct the problem with the application not starting under the new High Sierra version. If you have experienced this malfunction on your MAC, simply download again your TOWeb version from our site and reinstall it..
Issues with Mac OSX High Sierra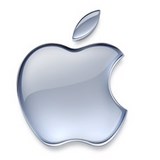 Some users report that they are unable to start some applications - including TOWeb V5 / V6 - after installing them on their computer with the new Mac OSX High Sierra released september 25th. We are currently investigating the cause of the problem that affects several software vendors and recommend that you defer the installation of this OSX update for a few weeks.
Improve your visibility with Google+ and Google My Business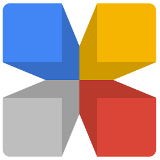 The Google search engine makes it possible to take into account the location of the Net surfers to offer them results near their position. In order for your business to get best appear into the results it is advisable to create an account with your Google+ page but also use Google My Business. Your address will then be known by Google and displayed on Maps, you will also be able to receive user reviews (another criterion also taken into account in the results) and create a book to highlight your services or products. Thereafter on your site, simply indicate your Google page amoung the social networking links located in the TOWeb Theme step. If you have not already set it up, do it now, it's free !
Version 6.22 is released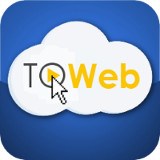 This update provides several fixes as well as enhancements for the local search engine and the latest versions of the Google Chrome Media Player.
New themes for your sites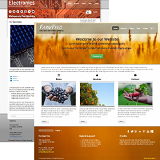 2 new responsive website templates are available and can be used directly from TOWeb (version 6.21 or greater required). These are FarmFeed and Electronics and you can also be previewed using the buttons below.
Version 6.21 is released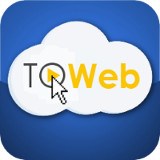 This update provides security fixes for protected pages as well as significant optimizations for the CSS styles and the HTML pages of your site.
Version 6.20 is released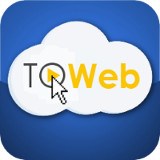 This update brings fixes on certain themes, on the local search engine, on Paypal payments according to their recent changes as well as an improvement for the alt tags of social network icons used in your site.
Important PayPal security concerns for your site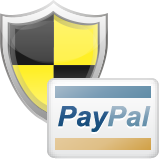 Some security updates imposed by PayPal that will come into effect by the end of June 2017 may impact your e-Commerce site if you use this payment. The first measure of PayPal will only impact the TOWeb e-Commerce sites if they sell digital products (i.e. music files, photos and other types of files for sale on your site). If this is the case for your site then Paypal requires you to use the HTTPS protocol on your server. And the second measure of PayPal that may impact your PayPal payments is if your e-Commerce website is hosted on a server that is not already using the version 1.2 of the TLS protocol and the version 1.1 of the HTTP protocol. What should you do about it ? You need to contact your host provider as soon as possible to verify that your server is compliant with the next coming security expectations of PayPal.
Version 6.19 is released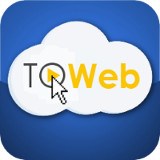 This update brings various fixes mainly related to e-Commerce sites as in particular problems of rounded price when entered without taxes, payment Monetico not working correclty in production mode and customer forms possibly blocked during the checkout.