DigitalAgency, the ideal template for web designers and digital agencies
March 17, 2023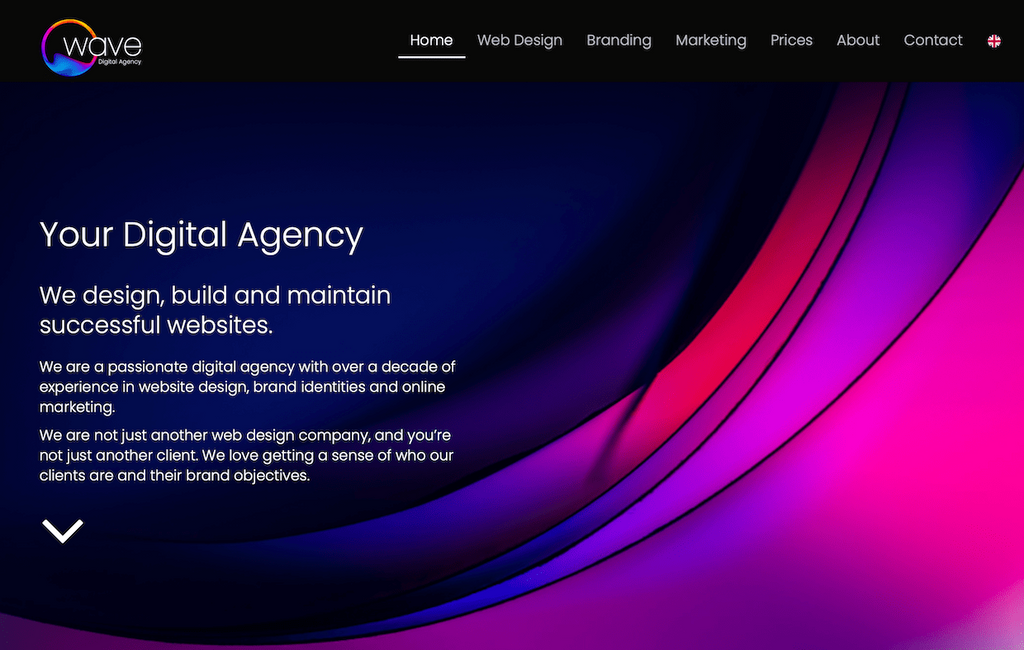 We present to you the brand new template DigitalAgency for TOWeb version 11. This template is specially designed for web design professionals and those who wish to create their own digital agency to design and resell websites created with TOWeb or landing pages made with PageXL.
Introducing DigitalAgency
Combining aesthetics, practicality, and functionality, this template will allow you to stand out in the highly competitive web design market: DigitalAgency is a modern and elegant template that will allow you to present your work professionally and attractively. Usable with any version of TOWeb 11, the template has been designed more specifically for users of
the TOWeb Studio license
, which allows for creating an unlimited number of sites or running multiple instances of TOWeb simultaneously. It will offer you all the necessary features to showcase your services and expertise in web design and digital agency creation.
Thus, the DigitalAgency template has an integrated Portfolio on the homepage to present your achievements in an organized and aesthetic way. You can add images, websites you have created, or even testimonials from satisfied clients to show the extent of your skills and attract new clients.
Moreover, the template allows you to easily integrate your social media profiles to strengthen your online presence and interact with your audience but also facilitates contact with your potential clients through an integrated contact form.
How to use DigitalAgency with TOWeb?
Using DigitalAgency with TOWeb 11 is very simple. Follow these few steps to create your professional website in no time:
Download and install TOWeb 11 on your computer
Launch TOWeb and choose DigitalAgency from the list of available templates
Customize the design, content, and features according to your needs and your brand image in the Theme and Sections steps of TOWeb
Publish your site with the hosting provider of your choice and start your business!
DigitalAgency is the perfect template for web designers and digital agency creators who want to stand out in the world of the web. So, don't wait any longer and give your career a boost by getting into website design today! With this template, you will have a professional, attractive, and functional website to impress your potential clients and establish your credibility as an expert in your field. Don't miss this opportunity to showcase your talent and expertise; start building your online success now!