48h flash promotion on TOWeb 11
July 25, 2023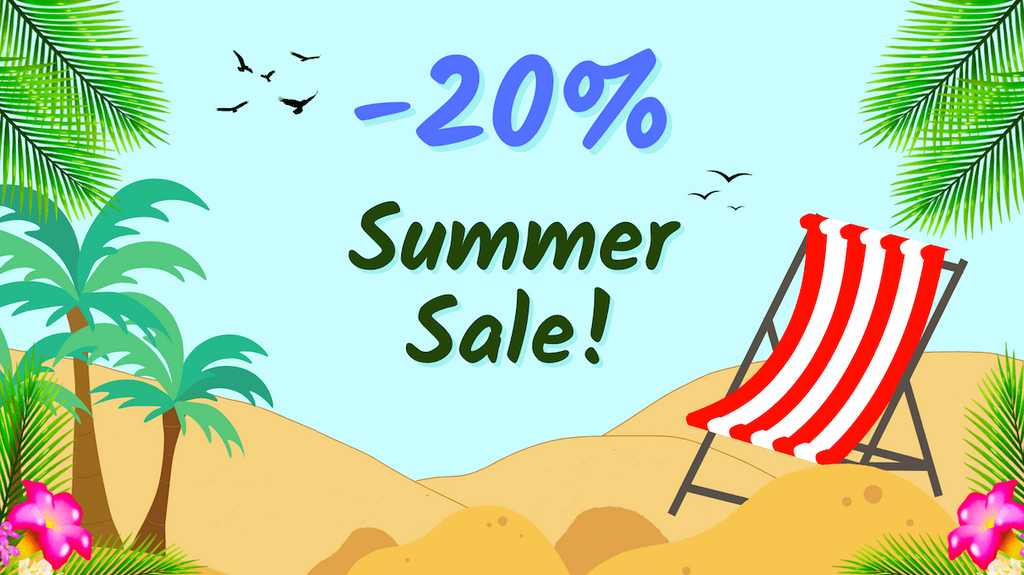 To celebrate the end of the summer sales, the code SUMMER20 is available again for 48 hours in the TOWeb 11 order form to get a 20% discount on your license!

If you already have a TOWeb license, this 20% coupon can be combined with the reduced upgrade price to version 11 to which you are entitled ! Now is the perfect time to give your site a facelift this summer by benefiting from all the advantages of the latest version 11 at a reduced price with for example a new Blog, better search engine optimizations, background publishing of your sites and all the improvements of the latest updates.
And if you are currently using version 9 or earlier, you will also benefit from the new features introduced in all previous versions of TOWeb !
Here is the procedure to combine both discounts : install TOWeb 11 on the computer where your TOWeb version 1 to 10 is currently installed, launch TOWeb 11 and click on the « Licence » link in the « File » step (shield icon at the bottom left). Then click on the desired link to open the pre-filled order form and enter the SUMMER20 coupon before validating your order and proceeding to payment.

Contact our support team if you encounter difficulties or if you want us to send you a direct upgrade link (in this case please join your invoice number as well as the email address used during your previous purchase of TOWeb).
Offer valid only
until Wednesday, July 26

midnight (GMT+2)