Special TOWeb offer until February 7 !
February 2, 2023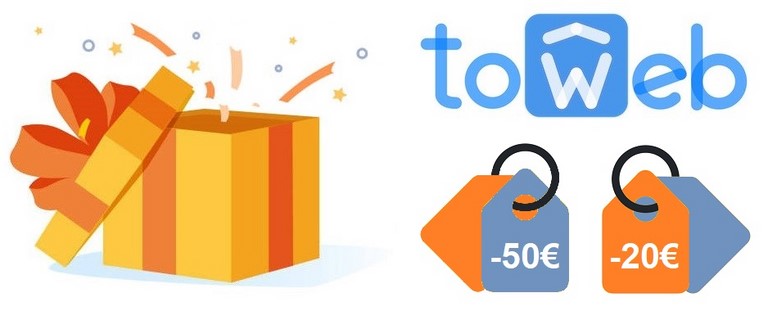 Up to -50€ discount on the purchase of a new TOWeb 11 !
On the occasion of this end of the winter sales and at the start of the new year, we are offering exceptional discounts for any purchase of a new TOWeb V11 license.
Whether it's for you or to offer TOWeb to someone close to you (using the option "Yes, I want to offer this license to a third party" when ordering) take advantage today of discounts from -20€ to - 50€ depending on the desired edition.

Offer valid only until Tuesday February 7 midnight (GMT+1)