Differences between TOWeb and PageXL
What is PageXL ?
It's a web application allowing the creation of simple one-page websites in a few minutes, even from a smartphone: personal profile, resume, event, (wedding, sports tournament, real estate sale ...), portfolio, club, association, freelance or homepage of a small business. See the official website of PageXL.
Prefer PageXL if...
- you want to easily create your first site
- you have little content for now
- you need a page online very quickly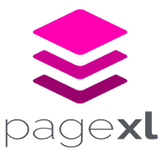 Prefer TOWeb if...
- you want a site with multiple pages or e-Commerce
- you can invest a little more time in customizing
- you want to master everything from A to Z



Advantages of PageXL over TOWeb

- Designed for the creation of one-page sites, having a rather simple and concise content, but very comfortable to browse on smartphones because the visitor just have to scroll/swipe the page verticaly. One page is often enough nowadays to present the activity of a small business, an association or to quickly create a web page about an event (wedding, party, sports tournament ...), publish a profile or a resume, present a service... or quickly make an online store to sell some products / services.
- Nothing to download, install or update. To use PageXL just go to pagexl.com, create an account, and you can create and publish your first site in less than 5 minutes.
- Immediate and intuitive handling thanks to a minimalist interface. A site is made up of a stack of sections, each one has its own toolbar and you just have to click/tap buttons to change the colors, presentation or animation of a section.
- The pages can be modified from any device (computer, smartphone, tablet ..) and from anywhere, even when you are not at home. And of course several people can modify a site without having a transfer or installation to perform. Nothing is lost when you change your device.
- Secure hosting included. The access to your site is done by an address like https://xxxxxx.pagexl.com (you can choose freely the "xxxxxxx" part), or via a domain name you already own. You never have to worry about the purchase or installation of SSL certificates allowing access to the site by https (instead of http), we even take care of this for your own domain. Nowadays https is really important for SEO.
PageXL Limits versus TOWeb
- PageXL is not suitable for sites with a lot of content: no multipage or multilingual sites
- Widgets are currently less numerous than in TOWeb, but PageXL offers the main ones, often in a different way, sometimes a little more pushed and easier to modify
- The customization of styles and site design are more limited
- Management of links is limited in PageXL, in TOWeb a file can be proposed to download directly, in PageXL it will first have to be hosted on a third party service like Dropbox to have an url for the file.
- It is possible to insert HTML directly into PageXL, but it is more limited than the script fields of TOWeb.
- TOWeb allows a total control of the hosting of its site (choice of the host, server capacity, ...) including to publish it again at any time to any another host server whenever you need to change and have your site up and running back there immediatly.
How to subscribe or renew your PageXL paid plan ?
You first need to create a free PageXL account (if you don't have any yet), then click on the UPGRADE icon located at the top right corner of the DASHBOARD screen displayed right after the login or creation of your account.
From there, you will see all the paid plans of PageXL with their explanations, differences and purchase buttons.
Subscription (or renewal) to a PageXL paid plan is for a minimum period of 1 year and can renewed (or not) thereafter on each anniversary date by proceeding the same way.

More about PageXL
May you have any commercial concerns or technical questions regarding PageXL, feel free to use the PageXL contact form.