TOWeb V11 changes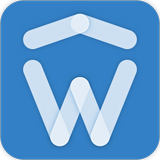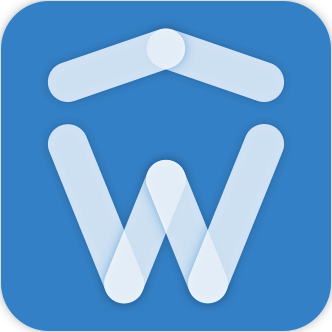 The version 11 of TOWeb brings many new major features to modernize your website, improve its performance and its SEO...
03/20/2023 - TOWeb version 11.04
New quick and easy possibility to promote certain products of your site to your contacts via Mailzy either immediately after a successful publication of your site, or at any time from the "Promote your products" button located in the "Publish > Notify your contacts" screen
In addition to French and English, the BackOffice of e-Commerce sites can now be displayed in Italian, Spanish, German or Portuguese depending on the language used by your web browser
Better support of certain characters entered in certain custom fields of an order form and which could lead to a malfunction of the shopping cart of e-Commerce sites
Correction in the data format (keywords and filters) of new blogs created using a group of topics which could lead to malfunctions in their display
Correction of the alignment of the subscription button to the mailing list of a site when the form was configured in horizontal layout and without consent of the user data
Correction of a shift and a double display of customer information in the list of orders located in the BackOffice of an e-Commerce site
Fix of the option "Apply discount only to shipping costs" which, when activated, was correctly saved but no longer reappearing as active in the coupon management window of an e-Commerce site
Minor adjustments to the alignment of labels and fields in the TOWeb interface
01/19/2023 - TOWeb version 11.03
When a page is duplicated and it belongs to a group, 4 duplication choices are now offered: "at the beginning of the group", "at the end of the group", "outside the group but in the site menu" or "outside the group and not in the site menu"
When adding a page to a group or an article, a new option "add to the beginning of the article / group" allows you to add it at the very beginning in order to facilitate blog creation with the most recent information always located first. Activated by default, you can deactivate it if you want to find the opposite creation behavior, i.e. adding to the end of the group or the article
It is now possible to add a reading time to a page so that it appears in a grouping page (displayed next to the date and/or author of the page if defined). This reading time (in minutes) is accessible from the "Keywords, author and date" button located among the "SEO optimization" properties of a section
New link "Share your coupon with your visitors by sending a promotional e-mail to maximize your income" in the coupon management of an E-Commerce site in order to create a newsletter with Mailzy when adding your new coupons
Filtering by selection of a keyword in a grouping page could make the introduction text of this page disappear as well as the content of its footer
Minor bug fixes in the generation of grouping pages and removal of unnecessary comments inside the source code
Optimizations of the code generated for meta tags of all web pages
12/13/2022 - TOWeb version 11.02
Integration of our new Mailzy e-marketing service into your site from the "Publish > Notify your contacts" step to better manage subscriptions to allow you to manage your contact lists, automatically and free of charge, without the need for TOWeb's i-service mailing-list or PHP, in full compliance with the GDPR regulations in force (subscriptions, unsubscriptions, rejections, reports, ...). And of course also if you wish to use Mailzy to send your newsletters and boost your site's audience and revenue. 50 free sendings are offered the first time you connect to Mailzy !
Ability to center the prices and sub-product options (size, color, type) displayed in the index pages of the catalogs thanks to the new option "Center the price and sub-product choices in catalog index pages" located in "Options > e-Commerce > Cart > Options"
PHP support test improvements with better detection of limitations and configuration issues of some web servers & hostings
Google verification by "TXT record" added in "Options > Google Services". This new verification proposed by Google requires you to make a modification to the DNS of your host, which you should therefore contact to find out how to perform the TXT registration of your domain. Once done, select this option so that TOWeb's site optimizer does not report this point to you as missing
Improved dead link detection in TOWeb's site optimizer
The presentation text of a topic in a group could be truncated too short, especially when the text of the grouped topic was containing a link
Every ribbon used on the first paragraph image of a grouped topic is now also displayed in the group page like in the TOWeb's blog with ribbons indicating the number of the different TOWeb versions
Fixed various display issues of form submit button when a ReCaptcha was used (issues only in TOWeb design mode)
Some label form fields as well as list of radio buttons could not be hidden via an on/off button
The names of the TW-TOS and TW-PRIVACY predefined fields could be displayed instead of their content in error messages when using a confirmation field and validating a form
12/02/2022 - TOWeb version 11.01
Fixed multiple issues causing blocking of validation and submission of forms with and without captcha
The on/off switch buttons did not hide form confirmation fields
Fixed a problem starting TOWeb Portable on USB key or removable disk
Changing the date of a paragraph no longer worked from the context menu

11/25/2022 - TOWeb version 11.00
Version 10 provides new features and major improvements to make TOWeb easier to use with more web capabilities to your website.
For more information see the TOWeb V11 new features.
Former versions of TOWeb
For more information about former versions of TOWeb and how to reinstall them please
check this page
.