TOWeb V11 changes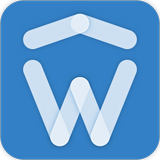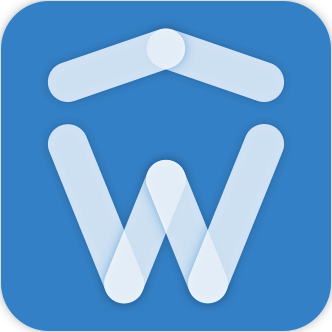 The version 11 of TOWeb brings many new major features to modernize your website, improve its performance and its SEO...
09/04/2023 - TOWeb version 11.09
Better compatibility and more security on web servers running PHP 7 & 8
Management of internal links in your pages has been optimized for better SEO of your site with Google
Detection of the existence of a new version of TOWeb no longer worked correctly when starting the software
The option "disable search engine indexing of this topic" could not work correctly especially for the internal pages and scripts of your site
The orange dot (the one indicating that a publication of the site is carried out in the background) remained permanently displayed afterwards when the publication of the site was canceled during the file generation phase
In the TOWeb support window, the "Search forum" button did not take into account the search text located next to it
The drop-down menu displayed when clicking on the "E-Commerce Options" button of a catalog topic did not use the same style as all the other drop-down menus of TOWeb and was not perfectly readable in certain configurations
07/11/2023 - TOWeb version 11.08
Support of YouTube Shorts videos. These videos being necessarily vertical (format 9:16), we advise you to integrate them in paragraphs with reduced width and an offset to center them in your page or to align several videos/paragraphs between them in order to obtain an optimal display of your content on all types of screens
3 new predefined fields ( %TW-YEAR%, %TW-DATE% and %TW-DATEFULL% ) have been added to allow you to display the date of the last publication of your site
For all video objects supported by TOWeb (HTML5, Vimeo and YouTube videos) the predefined heights, previously expressed as a percentage, are now expressed in format 16:9 and 4:3 and their vertical format 9:16 and 3:4 have also been added
Note: these changes have no impact on your already existing videos added with earlier versions of TOWeb and although not offered by default, percentage values can still be entered for their height such as 50% for a video 2 times less high than wide
Fixes of the TOWeb edit mode becoming impossible in all paragraphs of a topic after creating a new link in a paragraph text
Update of the TOWeb 11 documentation PDF file with the latest new features
06/15/2023 - TOWeb version 11.07
New toolbar in group/blog topics (appearing when hovering over each grouped topic) containing 4 buttons allowing you to :

duplicate a grouped topic (appearing automatically at the beginning of the list and created with the current date)
modify the date of a grouped topic as well as its keywords and its author
ungroup grouped topic
delete a grouped topic
These 4 actions are now also accessible via a right-click on a grouped topic
The maximum size of a web form file is now increased to 100 MB (instead of 2 MB in previous versions) and advice on file attachments in web forms has been added to the online help
Improved presentation of on/off switch buttons and alignment of their texts
The help text of a form "Label" field is now displayed under its caption, thus allowing you to add a description or introduction to a section of your form (see illustration below)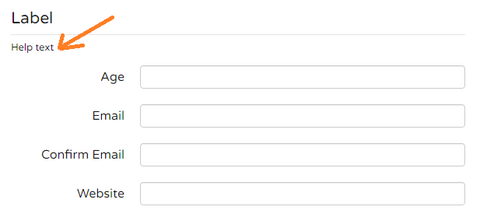 05/11/2023 - TOWeb version 11.06
Ability to instantly start a responsive blog topic like the one of the BusinessStarter template. To start your new Blog, click on "Add a new topic" then activate the option "A group / blog" and select "Blog 2"
Improvement of the responsive display of group/blog topics using several columns: depending on the width of the screen (and in particular when switching between landscape and portrait modes on smartphones & tablets) the display now automatically and gradually reduces the number of columns for optimal display
Fix for user user comment i-service that could no longer work on some web servers
Correction in the "Modify" menus of a paragraph whose first choices systematically appeared in English and not in the user interface language selected in the TOWeb options
05/03/2023 - TOWeb version 11.05
Ability to start a predefined blog topic like the one of the StoreStarter template. To start your new Blog, click on "Add a new topic" then activate the option "A group / blog" and select "Blog"
Support of the export & import of a group (such as a blog for instance) with all its topics
Fix for JamboPay and BNP online payments not working on servers using PHP 8.2
The "i-service blog" is now renamed "i-service user comments" in order not to cause confusion with blog topics
Correction of the "user comments" i-service which could no longer work on servers using PHP 8. If after completely republishing your site with this update you still get an "error 9" message on your site then perform a PHP support test from TOWeb to detect and correct remaining problems located on your web space
Leaftlet OpenStreetMap map display updates and fixes
Correction of the topic import feature which did not work when positioned on certain pages such as the shopping cart or the conditions of sale
If no "image object" is present in the 1st paragraph of the grouped page but a background image exists then it is this background image that will be used and display in the group index page
03/20/2023 - TOWeb version 11.04
New quick and easy possibility to promote certain products of your site to your contacts via Mailzy either immediately after a successful publication of your site, or at any time from the "Promote your products" button located in the "Publish > Notify your contacts" screen
In addition to French and English, the BackOffice of e-Commerce sites can now be displayed in Italian, Spanish, German or Portuguese depending on the language used by your web browser
Better support of certain characters entered in certain custom fields of an order form and which could lead to a malfunction of the shopping cart of e-Commerce sites
Correction in the data format (keywords and filters) of new blogs created using a group of topics which could lead to malfunctions in their display
Correction of the alignment of the subscription button to the mailing list of a site when the form was configured in horizontal layout and without consent of the user data
Correction of a shift and a double display of customer information in the list of orders located in the BackOffice of an e-Commerce site
Fix of the option "Apply discount only to shipping costs" which, when activated, was correctly saved but no longer reappearing as active in the coupon management window of an e-Commerce site
Minor adjustments to the alignment of labels and fields in the TOWeb interface
01/19/2023 - TOWeb version 11.03
When a page is duplicated and it belongs to a group, 4 duplication choices are now offered: "at the beginning of the group", "at the end of the group", "outside the group but in the site menu" or "outside the group and not in the site menu"
When adding a page to a group or an article, a new option "add to the beginning of the article / group" allows you to add it at the very beginning in order to facilitate blog creation with the most recent information always located first. Activated by default, you can deactivate it if you want to find the opposite creation behavior, i.e. adding to the end of the group or the article
It is now possible to add a reading time to a page so that it appears in a grouping page (displayed next to the date and/or author of the page if defined). This reading time (in minutes) is accessible from the "Keywords, author and date" button located among the "SEO optimization" properties of a section
New link "Share your coupon with your visitors by sending a promotional e-mail to maximize your income" in the coupon management of an E-Commerce site in order to create a newsletter with Mailzy when adding your new coupons
Filtering by selection of a keyword in a grouping page could make the introduction text of this page disappear as well as the content of its footer
Minor bug fixes in the generation of grouping pages and removal of unnecessary comments inside the source code
Optimizations of the code generated for meta tags of all web pages
12/13/2022 - TOWeb version 11.02
Integration of our new Mailzy e-marketing service into your site from the "Publish > Notify your contacts" step to better manage subscriptions to allow you to manage your contact lists, automatically and free of charge, without the need for TOWeb's i-service mailing-list or PHP, in full compliance with the GDPR regulations in force (subscriptions, unsubscriptions, rejections, reports, ...). And of course also if you wish to use Mailzy to send your newsletters and boost your site's audience and revenue. 50 free sendings are offered the first time you connect to Mailzy !
Ability to center the prices and sub-product options (size, color, type) displayed in the index pages of the catalogs thanks to the new option "Center the price and sub-product choices in catalog index pages" located in "Options > e-Commerce > Cart > Options"
PHP support test improvements with better detection of limitations and configuration issues of some web servers & hostings
Google verification by "TXT record" added in "Options > Google Services". This new verification proposed by Google requires you to make a modification to the DNS of your host, which you should therefore contact to find out how to perform the TXT registration of your domain. Once done, select this option so that TOWeb's site optimizer does not report this point to you as missing
Improved dead link detection in TOWeb's site optimizer
The presentation text of a topic in a group could be truncated too short, especially when the text of the grouped topic was containing a link
Every ribbon used on the first paragraph image of a grouped topic is now also displayed in the group page like in the TOWeb's blog with ribbons indicating the number of the different TOWeb versions
Fixed various display issues of form submit button when a ReCaptcha was used (issues only in TOWeb design mode)
Some label form fields as well as list of radio buttons could not be hidden via an on/off button
The names of the TW-TOS and TW-PRIVACY predefined fields could be displayed instead of their content in error messages when using a confirmation field and validating a form
12/02/2022 - TOWeb version 11.01
Fixed multiple issues causing blocking of validation and submission of forms with and without captcha
The on/off switch buttons did not hide form confirmation fields
Fixed a problem starting TOWeb Portable on USB key or removable disk
Changing the date of a paragraph no longer worked from the context menu

11/25/2022 - TOWeb version 11.00
Version 10 provides new features and major improvements to make TOWeb easier to use with more web capabilities to your website.
For more information see the TOWeb V11 new features.
Former versions of TOWeb
For more information about former versions of TOWeb and how to reinstall them please
check this page
.