Free web tools
This page presents various free web tools complementary to TOWeb 11. Created and provided by Lauyan Software, we hope that they can be useful to you in the realization of your websites.
Do not hesitate to use them and to stay informed of the next free web tools that will be added to this list by subscribing now to our newsletter.
Crop Image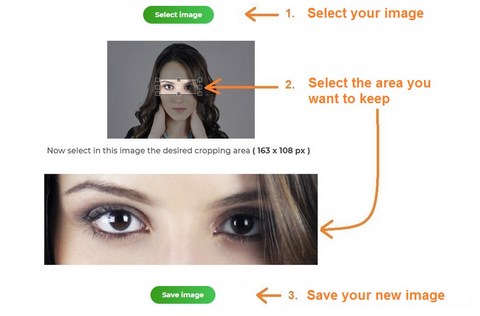 This very easy-to-use online tool allows you to select an area of your image and save it on your hard drive.
You can use it from your computer's web browser to retouch for example some of your photos before adding them to your TOWeb website.
Custom ordered list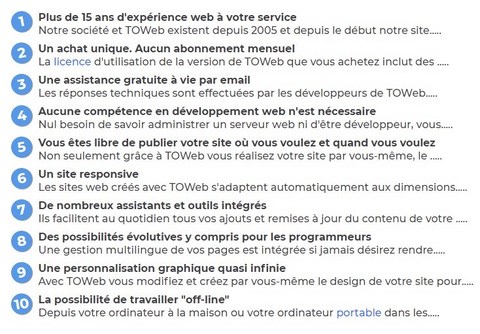 This online tool allows you to generate designed ordered lists using different styles (shapes, colors, ...) to highlight your procedures or the main key points of your texts, like for instance what we did on our website for the TOWeb's 10 key points.
Easily integrable in TOWeb 11 but also in PageXL!
Generate your custom ordered list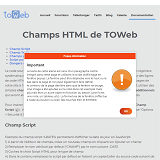 Display an alert message on your site
Upon new events or when making major changes to your website, it is important to immediately inform your visitors as soon as they return to your pages. Displaying your information in a popup window superimposed on top of your pages, either automatically or via a clearly visible button, can be the ideal solution.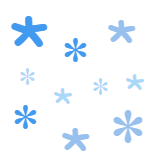 Falling snowflakes (or hearts) animation
On the occasion of certain events (winter sports, weddings, end-of-year celebrations, Valentine's Day, ...) you perhaps want to bring a little animation to your site for your visitors? This script, quick to integrate into your TOWeb site and customizable too, allows you to add a discreet and original animation of either snowflakes or hearts on top of the content of your pages to amaze and seduce your visitors.
Add a falling object effect to your pages
---

Other Free products of LAUYAN SOFTWARE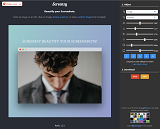 Screenzy highlights your screenshots

With Screenzy, you can quickly highlight some of your photos and screenshots in a complementary or different way. Simple and completely free, this online tool nevertheless offers several customization options for your presentations as beautiful as unique.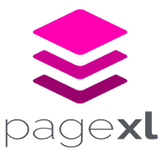 PageXL your beautiful web page on the internet in less than 5 minutes
The free version of PageXL allows you to create a single-page site even from your tablet or smartphone. Whether for an event (wedding, sports tournament, real estate sale ...), for a travelogue in photos, a personal page with his CV or for a small business, PageXL is the easiest solution to be immediately present on the internet in the most beautiful way.
Main differences between TOWeb and PageXL Start your site now with PageXL