10 good reasons to add a blog to your website
May 16, 2023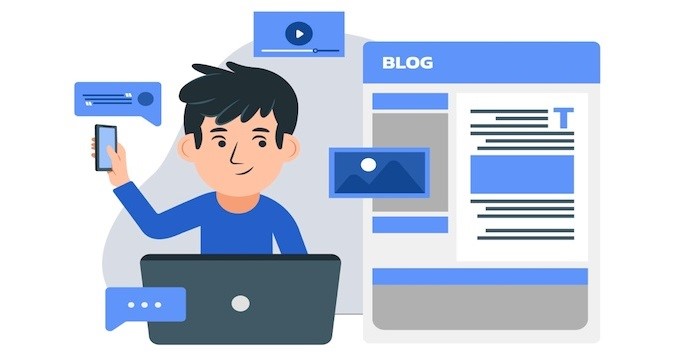 Wondering if you should add a blog to your website ? The answer is a big YES ! Here are 10 good reasons to have a blog on your website and the benefits you can derive from it in the short, medium and long term. Then, discover how the
Blog function of TOWeb 11
allows you to easily add a blog to your site in just one click.
1. Improved natural referencing (SEO)
A blog allows you to regularly add fresh and relevant content, which is appreciated by search engines like Google. As a result, your site will be better referenced and more visible on the results pages.
2. Increased traffic
With good SEO, your blog will attract more visitors. People are more likely to find your site through interesting and
well-optimized blog posts
.
3. Positioning as an expert
A blog gives you the opportunity to share your knowledge and expertise in your field. By regularly publishing quality articles, you position yourself as an expert and strengthen your credibility with your audience.
4. Interaction with your audience
User comments
on your blog allow you to establish a dialogue with your audience. This helps you better understand their needs and expectations, and adjust your offer accordingly.
5. Reinforcement of loyalty
By offering quality and regular content, you encourage your visitors to return to your site. Thus, you create a relationship of trust and strengthen the loyalty of your audience.
6. Acquisition of leads
A blog is a great tool for converting visitors into leads. By offering free resources (white papers, webinars, etc.) in exchange for their email address, you can build a qualified database for your marketing actions.
7. Promoting your products or services
A blog allows you to present your products or services in a less commercial way. You can embed them in feature articles, case studies or tutorials to show their added value.
8. Improved brand image
A well-designed and regularly updated blog strengthens the image of your company. It reflects your professionalism and your desire to satisfy your customers.
9. Distribution on social networks
Blog posts can be easily shared on
social media
. This allows you to reach a wider audience and attract new visitors to your site.
10. Content Longevity
Blog posts are long-lived and can continue to drive traffic for months or even years after they're published.
Add a blog in one click with TOWeb version 11
A blog brings many benefits in the short, medium and long term. It improves natural referencing, generates traffic, strengthens your positioning as an expert, brings you closer to your audience and promotes loyalty. With
TOWeb 11's Blog feature
, you can easily add a blog to your site and enjoy all these benefits like in the blog examples of the 2 following templates :
Don't wait any longer to integrate a blog into your website with TOWeb and boost your online presence !